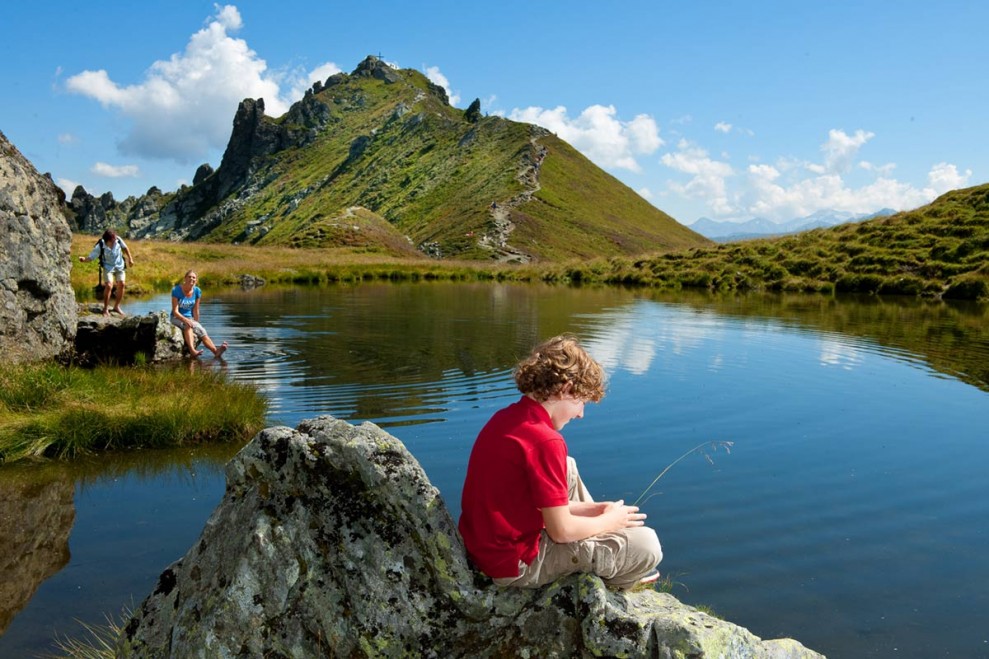 Summer holidays in the mountains
When was the last time you appreciated days out in nature, relished the perfect stillness and forgot to look at your watch? There is nothing quite like it, no other situation where body and soul can regenerate better and where you can replenish your energy.
The Gastein Valley is criss-crossed with sign posted walking trails, be it for families, for active athletes or those who wish to get to the top of mountains. On the way you find rustic Alm huts offering home made specialities, viewing points with fascinating outlooks over the whole valley, and crystal clear mountain lakes which may tempt the hardier visitors to a swim.
Pure recreation – in the heart of the Nationalpark Hohe Tauern!


If you would like to be active during your stay:

…. and there is more to Gastein: Flying Waters (zipline) over the Gastein waterfall, paragliding over the whole valley, … archery, biking, climbing, panning for gold, horse riding, swimming – innumerable leisure activities are on offer.
Summer in Gastein is relaxation and fun at the same time – just try it!